My family owns a hard copy of Reader's Digest Natural Wonders of the World. My siblings and I frequently browsed the book when were younger, and I remember competing with my brother Oliver in flagging our own territories. The game is pretty simple, I'd choose a place that I want to go to, if I have chosen it first, it's mine and that means he can't go there. Silly game, but the book was one of the early roots of my interest in traveling. It was published in 1988. At the time, only one entry from the Philippines made it to the book, and you guessed it right (thanks to my spoiler title), only Mt. Mayon was featured from the Philippines. While my recent trip to Bicol was really all about Butanding (whale shark) watching, I am just as excited to see this majestic beauty.
I was warned beforehand, by my friend who lived in Legazpi for 4 years, that the tip of the volcano is not visible in most days because of the clouds. And you'd think, here in the Philippines, where it's "sunny everyday", it shouldn't be a problem, after all it's summer. But no, my encounter with Mt. Mayon was like a courtship! It took time before I see the Mayon in her conic glory.
On my first touchdown in Bicol, my first glimpse was really disappointing, the sky was overcasted and the Mayon looked like a creature in hiding. From Cagsawa Ruins, I was hoping to take an iconic postcard shot of the Mayon with the bell tower and the rice fields. But it was an epic fail...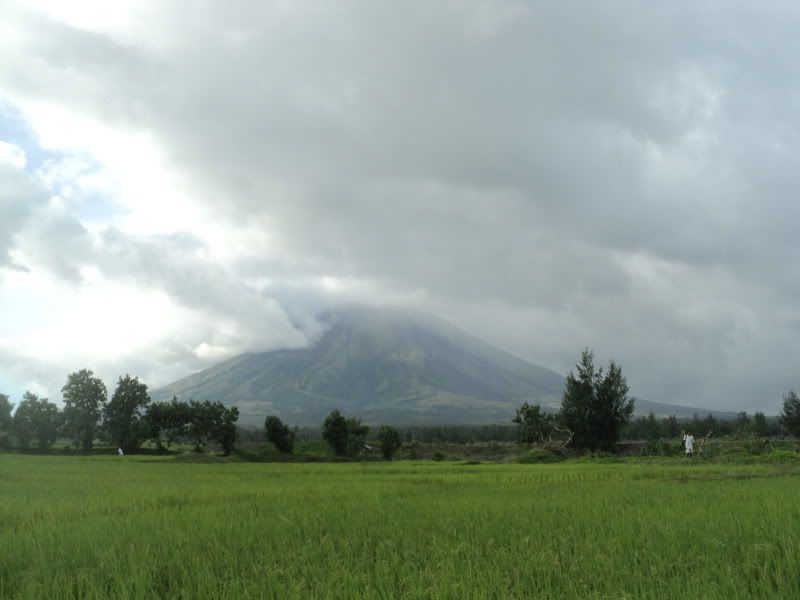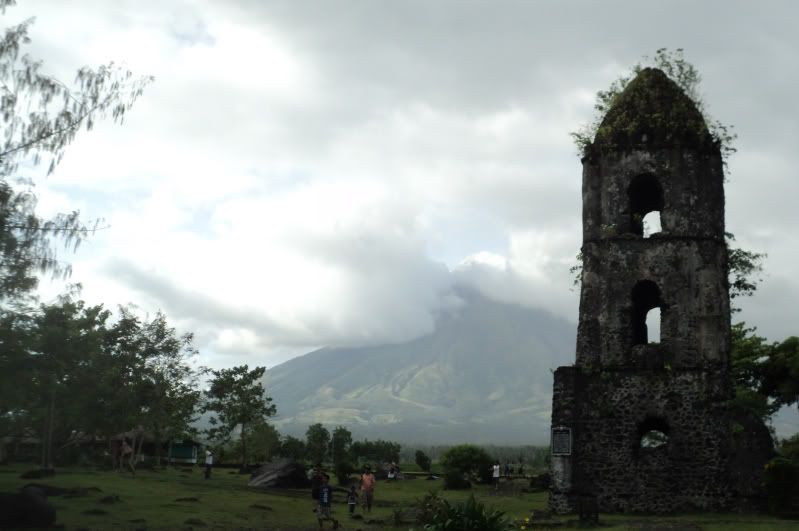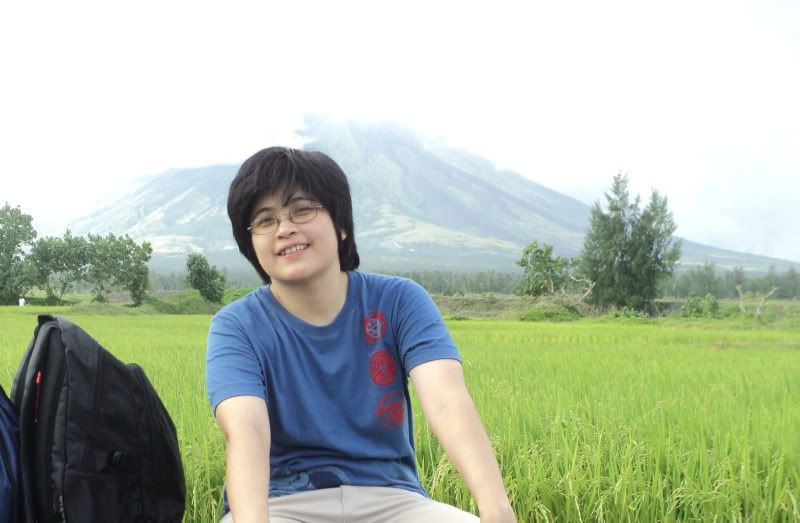 Oh, if only I could blow those clouds away! So we left for Donsol and went back after 2 days. A visit to the parish church in Daraga proved to be very pleasant when the weather showed a little kindness, then Mayon slowly revealed herself.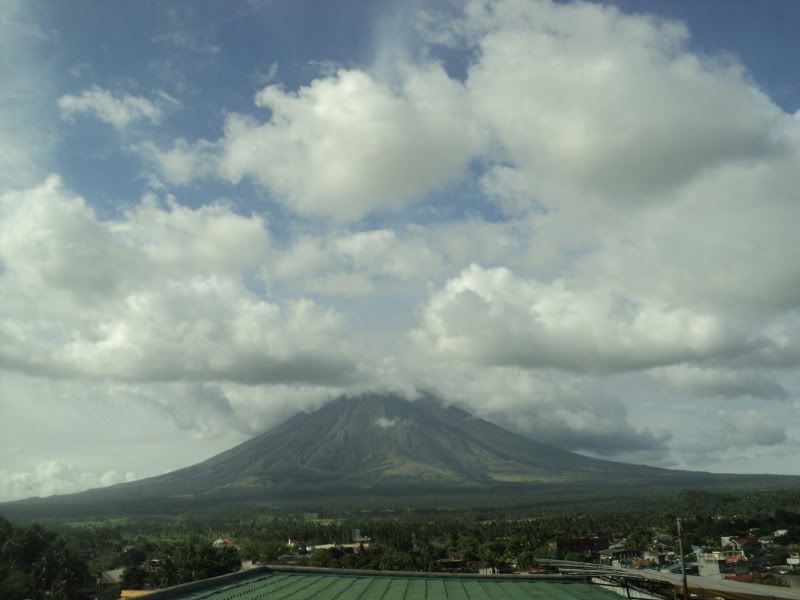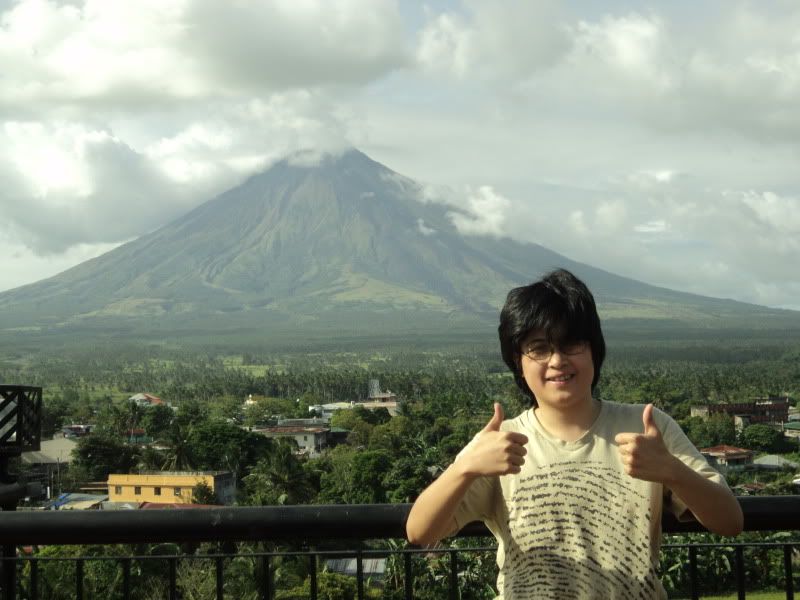 Later that day, I felt the she finally offered friendship, but still unwilling to bare the conic tip. Here, the thin cloud capping the tip made her looked a little like Mt. Fuji with the ice cap on.
And that made me satisfied, I thought that was it and expected nothing more. But to my delight, on my departure, finally…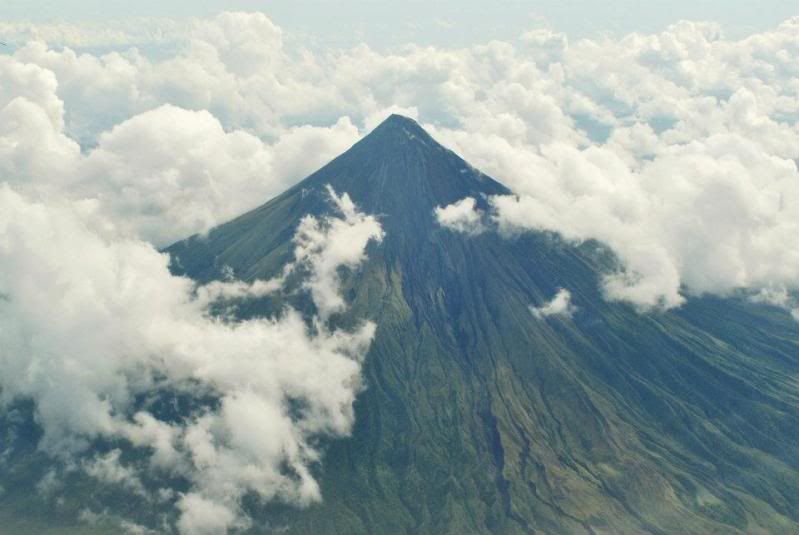 Oh Mayon! You are truly gorgeous!