Our annual pilgrimage just took off the other day. We visited churches in Tarlac and Pangasinan. I am meaning to blog about it and I hope to God that I get the focus and discipline to actually do it within the Lenten season, but first, I am excited to share my little side trip while on a pilgrimage. Actually, now that I think about it, I feel a little guilty about skipping a prayer and reflection session because ruins of an old church got me distracted.
It happened on our second stop, St. Michael the Archangel Parish in Camiling, Tarlac. When I learned from the marker that the present church we were visiting is a replacement to the old one that burned in 1997, I immediately wondered what happened to the old church. This is the current St. Michael the Archangel Parish church.
While our parish priest was telling us to settle down, I felt the need to pee so I went out to look for the toilet. While walking, I realized the old church was literally just a stone's throw away from the present church as I stumbled upon its ruins. Then I got excited and forgot about the state of my urinary bladder. I immediately jumped in the first opening I saw.
The facade of the church is still intact and has its old grandeur, but there's really not much to see inside, still I indulged in capturing my first Haikyo exploration.
view from the Altar spot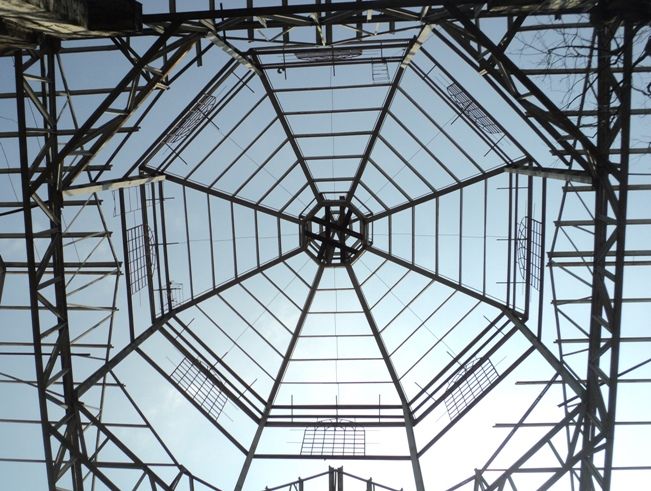 I imagine this is where the portrait of the four evangelists were
the stained glass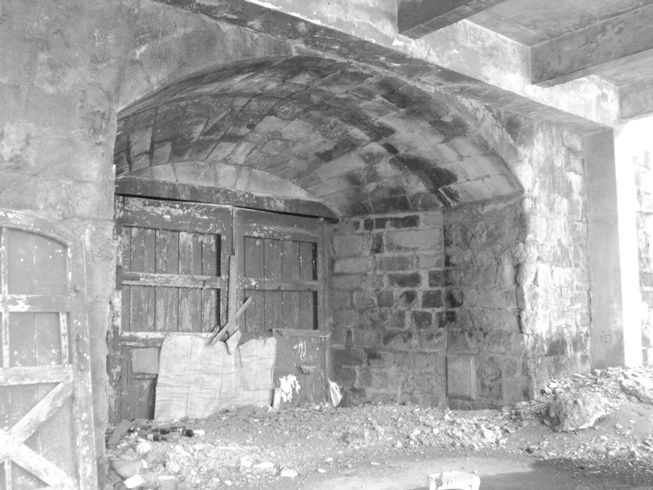 There's something poignant and appealing about the decay of deserted spaces, it makes me think about the "how was" and "what ifs". The way nature reclaims a concrete structure is a profoundly beautiful reminder that nothing in this world is permanent. You may have once been a massive evidence of this nation's colonial past, but today and the coming days, you will slowly dissipate into oblivion.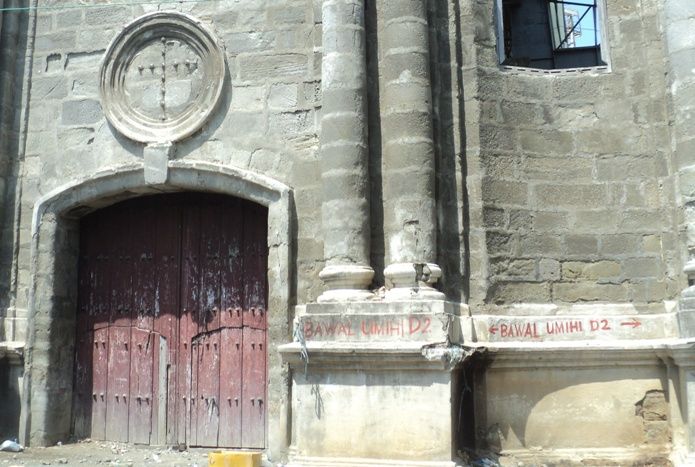 once a sacred structure is now tainted with a public service graffiti
I tried to research about the cause of the fire, but I couldn't find anything substantial. I wish I asked around, but I was out of time and confident that I'd find about it online. I learned that parishioners tried to rebuild and restore the old church, but their efforts were unsuccessful. Instead, a construction of a new church took place, financed by former Marcos crony and San Miguel Corporation chairman, Danding Cojuangco. I guess restoring the orginal church back to its old glory using present technology would be too costly.