Whenever I have the chance, I always tell how proud I am to be coming from a town rich of history and culture, and we don't just settle with existing traditions, we also create new ones. Last year, the municipality of Tanay initiated Hane Festival to celebrate the town's 405th founding anniversary. I was a little busy to attend or participate in any activities, which I truly regret, but I'm glad I was able to make time to check out the festivities this year.
The term hane by the way, is a confirmatory expression, synonymous to okay or right, unique to Tanay. Like if you'd say, "let's go to the church together, okay?" we'd say "let's got to the church together, hane? "(sabay tayo magsimba, hane?). Or if you'd say, "you got the money I sent, right?" we'd say "you got the money I sent, hane?" (nakuka mo pinadala kong pera, hane?).
So the festival spawned four days of fun-filled activities which started November and ended on November 12. Activities include fun runs, art exhibits, rock balancing exhibits, float parade, pageant contest, culinary contest, street dancing competition and a lot more. I was able to see the float/people parade and Agri/trade fair, on a fine Sunday morning.
The parade was participated by different government and non-government organizations and private businesses in the town. It was an eye-opener, some of the organizations I saw, I didn't know they exist here. There were also street dancers, military people and religious groups.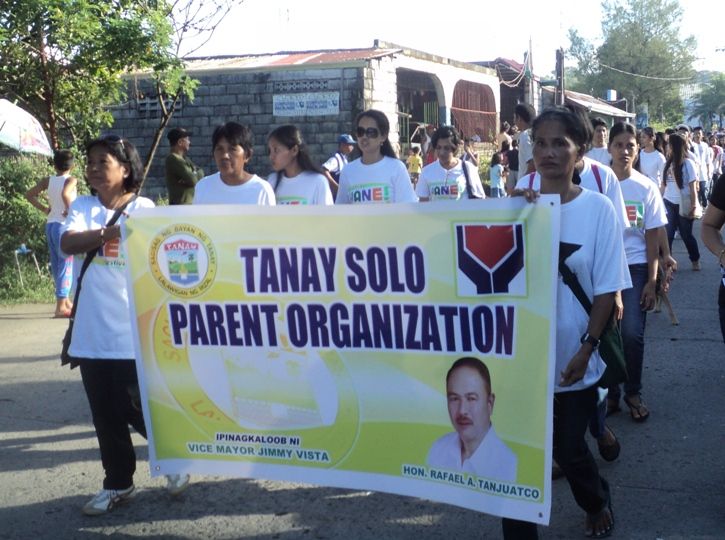 Some of the floats need some works, but that's okay, this tradition is only on its second year, give it more time and things will improve and get more sophisticated. It's just like the state of Cosplay when it was just starting to make a scene. The festival will definitely further develop the creativity of
Tanayans
.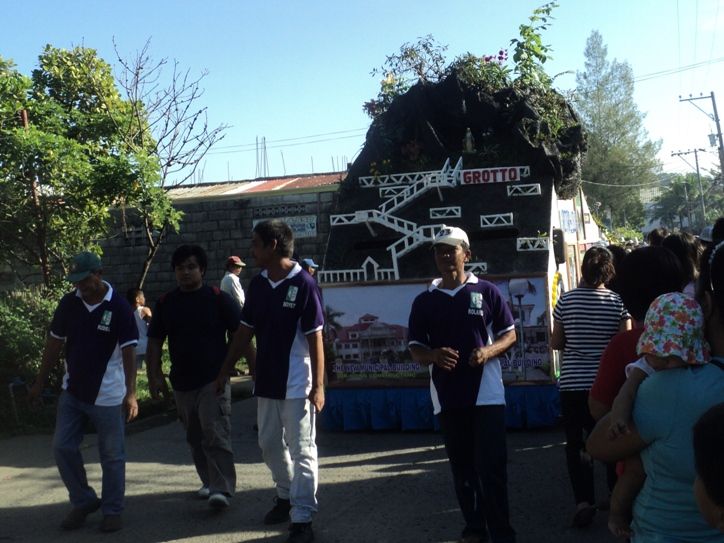 I was amazed to see an armored vehicle. I never thought I'd ever see one in person, not that I want to. In fact the presence of the soldiers gave the event a chilly ambiance. At least that's how I felt when they passed our spot. Don't get me wrong though, I'm not saying I don't like them. I have high respect for people who sacrificed so much to protect their country. I dunno, maybe it was the guns, their very serious demeanor and their association to the war. But yeah, in many ways, I really salute them.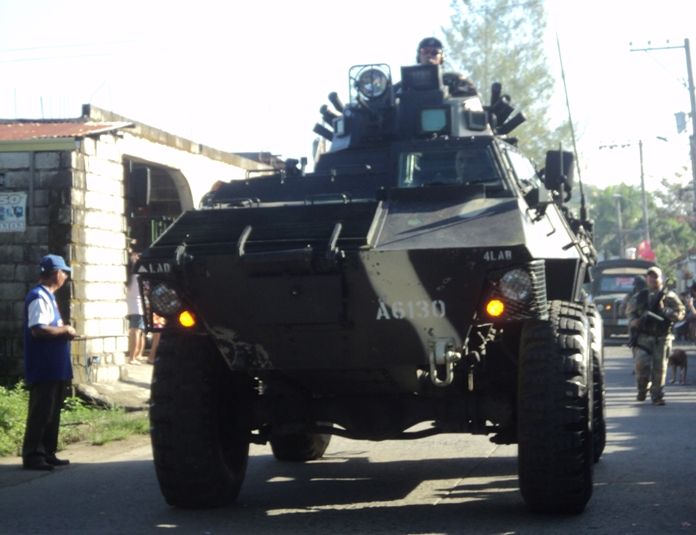 After the parade, my mom and I checked the Agri/trade Fair. It's a small bazaar featuring local products. Nothing really out of the ordinary here, just some furnittures, handicrafts, souvenirs, delicacies, organic vegetables and fruits. It was cool.
I was delighted to see eco-friendly products, handicrafts made from recycled papers and Water Lilies. The latter is much closer to home, literally because our place is hundreds of meters away from Laguna de Bay, and there are heaps of Water Lies back there. I actually saw a feature about it on TV before, but it was more fun to be able to see them in person my mom bought a pair of slippers and some head bands.
We also bought some organic vegetables, honey, fresh cow's milk and a sack of rice. Oh and a slice of halaya (purple yam) which was really good. I love the feeling of being able to support local producers like this. I wish I could encourage more people, not only from Tanay but all over the country and even the world to consume local products as much as possible. I mean, it's good for our health, good for the planet, and good for the economy. Think about it hane?
I definitely enjoyed my experience at the festival. It's such a shame that I didn't get to check out other activities, but I will definitely time for it next year.