Calasiao Pangasinan's Saints Peter and Paul Parish church is one of the National Cultural Treasure declared by the National Commission for Culture and Arts. Like many historical structures of the Philippines, it survived devastation of wars and natural calamities. A baroque church generously ornamented with bricks, a heritage and architectural pride of Pangasinan, it is sure to draw and awe any curious tourist.
But on the right wing of the church, at the back of the convent, is a rarely visited and less popular attraction, a clay kitchen or "pogon" originally used by Dominican friars, I can't decide if it's really abandoned or neglected, but definitely on the verge of urban decay.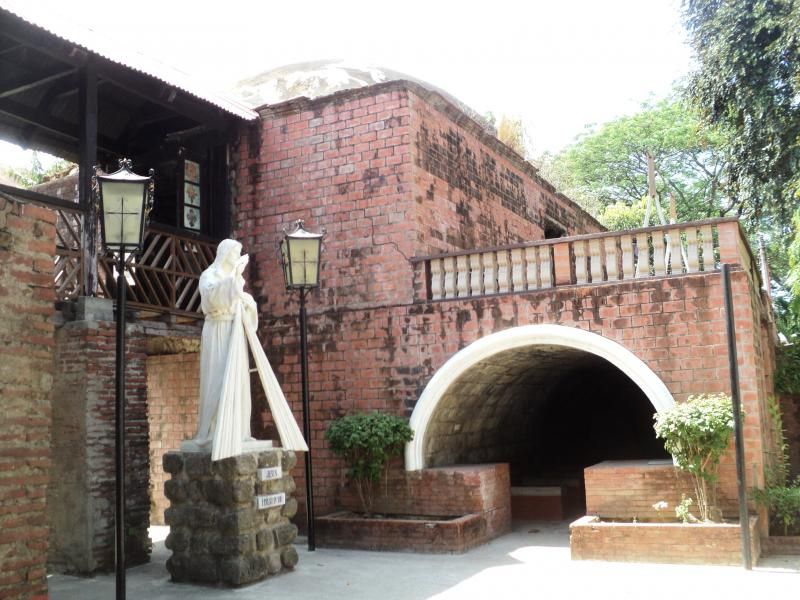 Covered with bricks and a dome roof, the clay kitchen is rather inconspicuous with attached cave featuring a nativity scene (it's inside)
The presence of a fluorescent light bulb means the area is still in use... But nothing more than a storage of things that had reached their end of life stage.
And perhaps of records not worth archiving?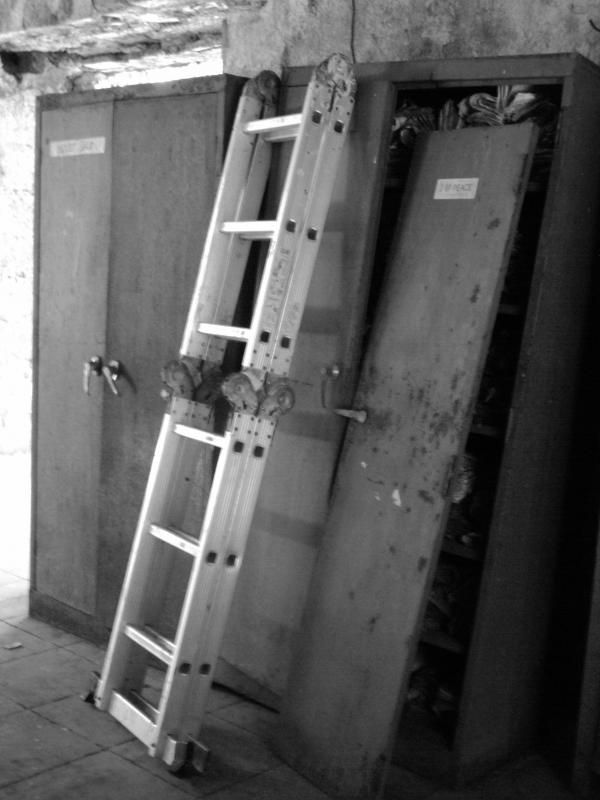 Gambling is prohibited in Catholic church, but when I saw this,
Tong-its
and poker are the first things that popped out of my head.
A funny story, in my desire to shoot a different angle of the structure from afar, I walked away from the back side to point and shoot, but the odds were against me when I hear threatening barks, I looked around and saw 3 dogs approaching me. I freaked out and run, thinking Pangasinan is among the
provinces with highest cases of rabies
.
Ngiiii!!!
Good thing I had an umbrella with me, I faced my pursuers and made a
hiten mitsurugi amakakeru ryun no hirameki
stance (I like using big words when I can't describe something, rest assured that no dogs were harmed). It scared and stopped them from pursuing me so I was able to walk away without scratch.
Whew!
If anything, I realized doing a haikyo exploration alone can be dangerous.