I was in Lingayen Pangasinan earlier this month, attending the t

he 6

th

National Scout Venture Camp of the Boy Scouts of the Philippines. I volunteered for Greenpeace, we had booths at the Global Development Village,

an exhibition of national and international organizations together with local and national government agencies where scouts were given lectures and demonstrations on environment, peace and development. In our booth, we gave a short lecture about climate change and had interactive demonstration of different practical uses of sun's energy as part of our campaign for renewable energy.
Our post was perched between the Department of Environment and Natural Resources (DENR) and the Bureau of Fisheries and Aquatic Resources (BFAR). I wanted to roam around the village to check the exhibits of other organizations, but I didn't get the opportunity to leave my post for long. Without intention, I happened to overhear what the DENR people were up to. I listened to a lady introduce a video she's about to show about mining, supposedly to give a "wider perspective" since most people are usually critical about mining. I couldn't believe what I was hearing, were they just promoting an activity we all know is largely detrimental to the environment? By an agency funded by people's tax to PROTECT the environment and promote CONSERVATION of natural resources?
You can never underestimate the power of documentary films, short or feature length, when we faced our audience and asked them what they saw in DENR booth and their thoughts about mining, the scouts were quick to say "it's important", "without it we would go back to stone age", "a worker can have a salary of P500,000", "we'll end up looking like Gollum", WTH! I don't understand the connection of the last comment, but clearly, those people we pay to protect our environment were trying to convince the young ones of the "positive" side of mining. Ah, they have a term for that, "responsible" mining. Yes. Is this really part of DENR's function? Oh, but why won't they? We can only speculate at this point, but we all know how our government works.
A friend once told me, one can't be anti-mining and own a car, or laptop or cellphone or anything with metal. I am writing this post with a laptop, so you might as well call me a hypocrite. The thing is, I cannot deny the worth of mining in consideration of economy and commodity. It creates jobs. From the miners to the sellers of the end products, just think of all the metallized stuff we buy. I will not deny the convenience these end products and the economic boost it brought us. Sure, we would not have advanced from stone age without mining.
Having said that, I am still very much against mining. Because despite all the good things, I can't ignore its enormous environmental impact. They say it's okay as long as it's "responsible" mining. But it's displacing an ecosystem, sometimes a community. How can you call it responsible? It's like securing peace through war, how can one accept the casualties that went with it? There will always be consequences, and in the end, we will pay the price. There is no such thing as responsible mining.
One boy scout asked "so what about the minerals we need, how do we get them?". A lot of people can easily justify a despicable act with "it can't be helped eh" shikata ga nai... My question is, how much have we extracted at this point and how much more do we need? Our consumption behavior fuels the need for mining. So many people own more than one cellphone, some upgrade every year or two even when the old one is still in perfect condition, some people own multiple gadgets and all of them have the same features.
Do you have any idea how many people own a digicam, SLR cam, e-book, smartphone, tablet, laptop, all at once? A LOT! More than what your basic calculator can add.
I remember a conversation I had with a friend many years ago. She just got herself the latest Ipod, this was before the touchscreen era, and she was was raving about the genius marketing of Apple, how it creates people's needs. Initially I thought she meant to say how Apple identifies the market needs and address them with their innovative products. Later on, I realize she meant it the other way around. Apple brings us products that are eventually categorized as "needs". Genius no? For the record, I am not criticizing Apple, when my smartphone broke a few months ago, my brother gave me his old Iphone, and I am enjoying it immensely. I do recognize the legacy of Apple in the mobile industry and information technology.
I'd like to shift from pondering whether mining is good or bad, to do we really need to consume this much?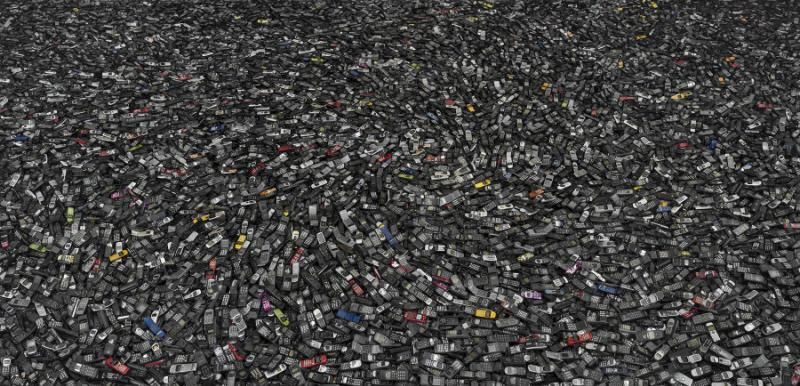 It all comes down to us, what do we want, what do we need, can it be helped? I don't really have definite answers. All I know is, we have to start questioning our consumption habits and think hard, what is our priority? Is this really necessary? I don't believe in responsible mining but I believe in responsible consumption.
The Story of Stuff is a 20-minute, fast-paced, fact-filled look at the underside of our production and consumption patterns. The Story of Stuff exposes the connections between a huge number of environmental and social issues, and calls us together to create a more sustainable and just world. It'll teach you something, it'll make you laugh, and it just may change the way you look at all the stuff in your life forever.
http://storyofstuff.org